Based in the Leicestershire countryside, made up of a team of dedicated designers, developers and marketers.
With over 20 years of experience in the digital world, our passion drives us to build online experiences that have maximum impact and relevance to enable you to make real connections with your audience.
We like to think we are different to your typical agency, our business has been built on long standing and lasting relationships. We want to work with you, not for you. We like being the go-to people when you are feeling inspired, in urgent need of help or maybe just to bounce some ideas and to get some advice.
Marketing, IT and design can be overwhelming at times, but our team are normal people that are not here to blind you with TLA's and technical terms that have no meaning, but support you with real knowledge and expertise and in a language you can understand.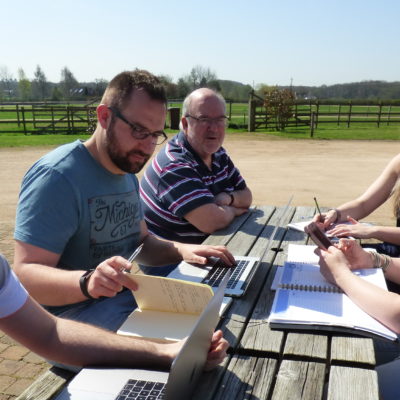 Our Clients
Whether you are a small local business or a nationwide corporate company, we are here to help you achieve those all important goals within the digital world.
We work with clients of various business types and sizes.

Meet the Professionals with
Personality
We're a group of fun, enthusiastic, creative thinkers and above
all, professionals that take pride in what we do every day…