Case Study: Cenex-LCV – Celebrating 10 Years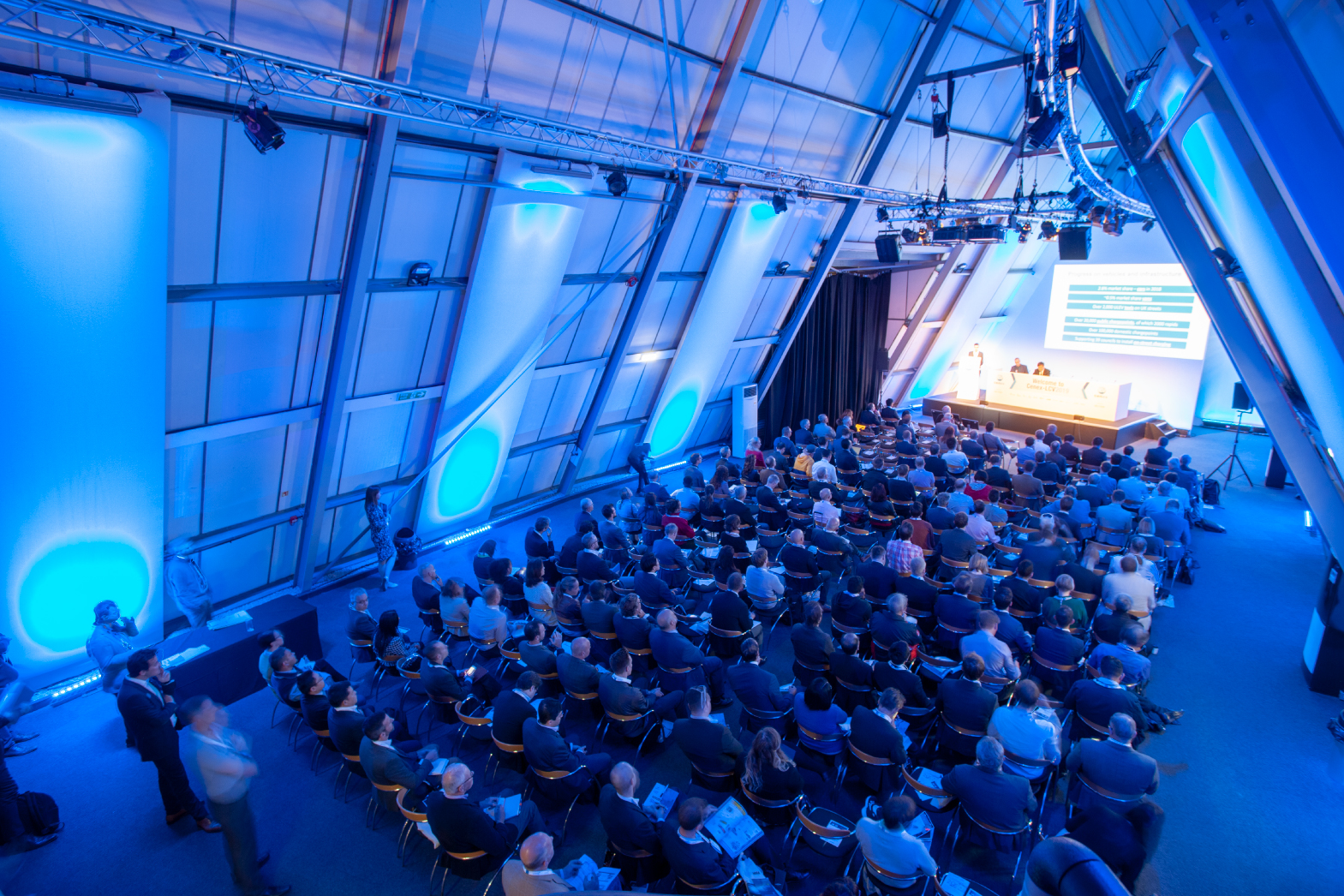 Cenex-LCV and Cenex-CAM is the UK's premier low carbon vehicle event and run by Cenex, the UK's first centre of excellence for low carbon and fuel cell technologies.
Client


Cenex
Scope


Website re-design
SEO
CMS
Website


www.cenex-lcv.co.uk
Cenex-LCV celebrated it's 10th year last year, and draws support from major organisations including; Department for Business, Energy and Industrial Strategy, the Centre for Connected and Autonomous Vehicles, the Office for Low Emission Vehicles, the Department for International Trade, the Advanced Propulsion Centre, the Automotive Council, Innovate UK, the Low Carbon Vehicle Partnership, the Society of Motor Manufacturers and Traders, and Transport Systems Catapult.
The event has four key areas:
– Technology exhibition split over three halls
– Extensive seminar programme
– Facilitated networking with the low carbon community
– Ride & drive of the latest research & development and commercially available vehicles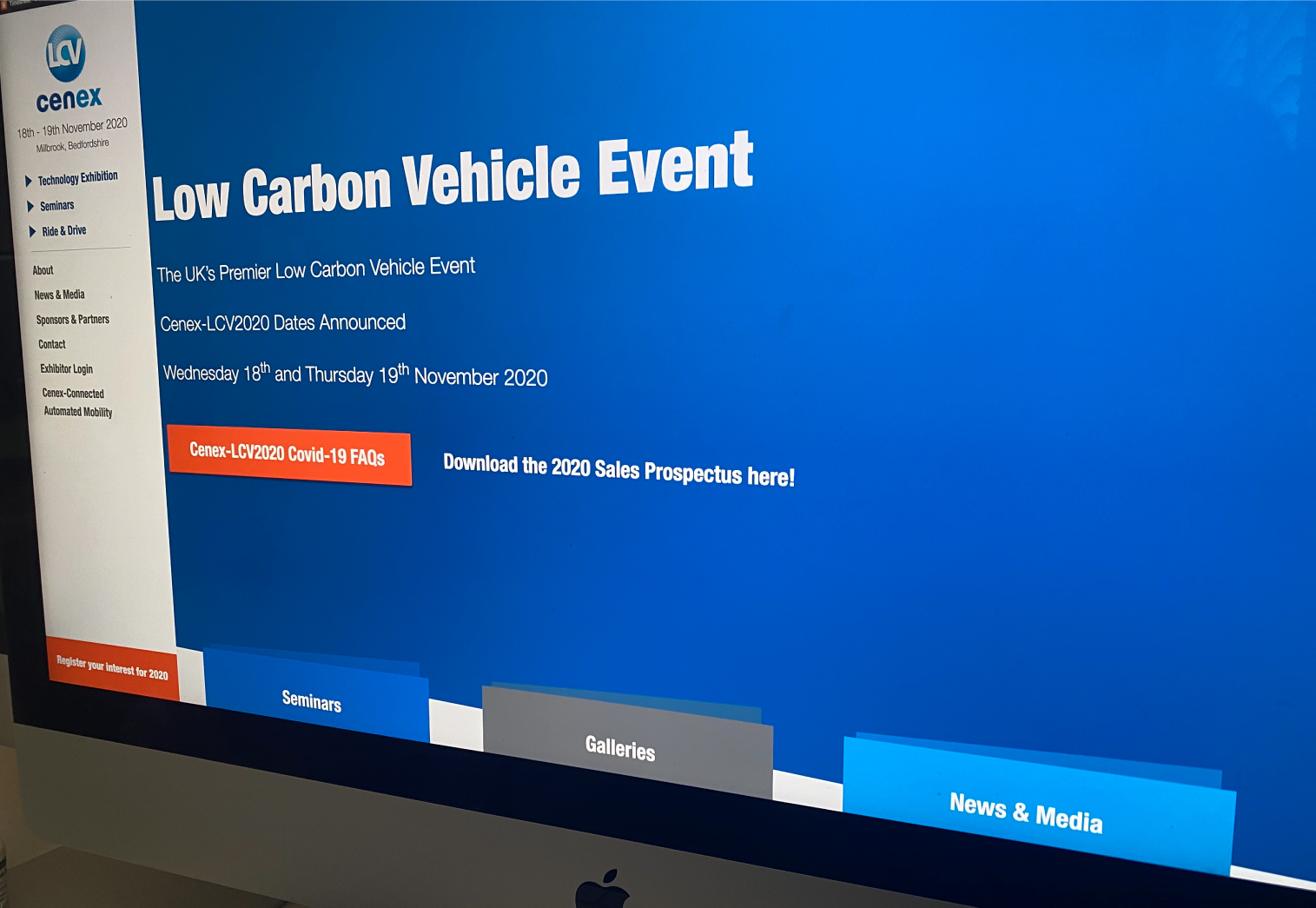 The task in hand
It seemed fitting in the 10th year to create a new and
engaging digital presence for the event. The new website
needed to be engaging for attendees, exhibitors and the
press and media and give gives visitors an instant snapshot
of what is going on and at this fantastic event.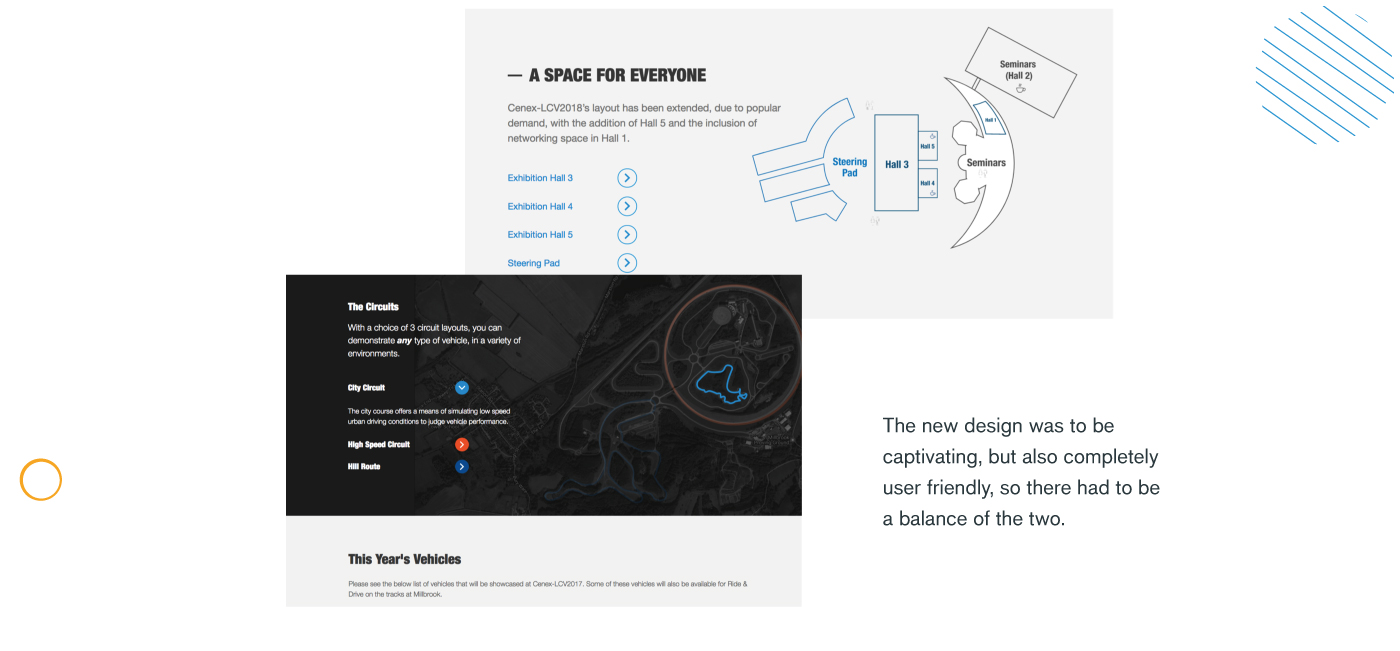 User Focused
Going right back to basics we have built the site bottom up,
improving the navigation structure, giving quicker access to
key content. Although the site is largely based on similar
content we have managed to deliver this in a visual and
creative way, enticing users to stay on site and !nd out
more!
Another priority was to make the site responsive, not only
for people who were looking at the site beforehand but also
for the delegates who will be going to LCV itself, allowing
them to use the site on their mobile/tablet whilst attending
the event.

Building a lasting relationship
We have been working with Cenex for over 10 years now
and have built a strong relationship, becoming one of the
team.
Over time we have helped Cenex with multiple projects,
including websites, print media and event support. Having
built a trusting relationship, Cenex decided it was time to
update their LCV website, ready for the event
taking place in September and we are really proud of what
we have achieved together.

What do Cenex think to the new site?
To Celebrate 10 years of Cenex-LCV we wanted to produce a new website that helped us to engage with exhibitors, visitors, speakers, press & media. We have worked closely with PDC for many years and our objective was straight forward, we wanted to produce a creative website that allowed our audience to access information quickly and easily, and deliver up-to-date content during the events different phases. PDC really hit the mark and we are very pleased with the outcome. The new site is pleasing on the eye, engaging for our audience and has delivered exactly what we wanted. Working with PDC is always a pleasure, from start to finish the whole process has been straight forward, nothing is too much trouble and our expectations have been met and exceeded.

Charlotte Thiery | Marketing, Communication and Events Manager